About
We have been in the Disc Jockeying business since 1990, and we have been in the sales/rental business since 2000. Shortly after that we started providing event production services for concerts and corporate events. We specialize in supplying music and sound equipment for: Weddings, Stag & Does, Stag Parties, Picnics, Sporting Events, Banquets, House Parties, Seminars, Corporate Functions, Dances, Outdoor & Indoor Functions, Baseball Tournaments and more! In fact, we have played for almost every type of function, in almost every type of venue, for almost every type of crowd. We have played for crowds from 20 to more than 5000!!
We have professionally trained DJ's that can play at your next event – we are better than a live band! Our Disc Jockeys are friendly, and professional, and can handle any situation at arises. They can act as MC for your event, make announcements, and of course, play the best music!
We also have DJ and PA equipment for rent – for indoors or outdoors – large and small. A full equipment rental list is available on our Contact page, or just send us an email with what you are looking for.
Check out our prices, and I bet you will be surprised! It is our policy is to make sure that our prices are competitive, and our music selection is some of the best in the industry. We also have professionally prepared contracts to protect both you and us – getting everything in writing.
We also have some great links to other useful sites. Help with planning your event, where to get the things you will need and even choosing the right DJ.
We are proud members of C.P.D.J.A. and are Connect Licensed, and are listed on many of the top wedding planning sites.
About our DJs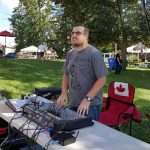 Jeremy Woods – The owner of Digital DJs, and the guy that started it all. Officially been a DJ since 1990, but always had a passion for good music and wanting everyone to have a good time. His musical interests are varied, and has played to just about every type of crowd. Jeremy is also our lead Sound Engineer, and does most of our live band and corporate gigs.
---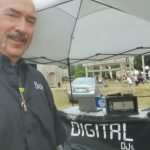 Doug Lucas – Started as a club DJ back in the 80's and 90's, and took a break for a few years and got a "real job". He is back in the saddle doing a few events a year. We are happy to have Doug on the team. His experience is definitely an asset around here.
---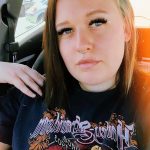 Chelsie Popp – Joined the team in 2019 and has been force to be reckoned with for sure. She loves music, and it shows. In her words.. "Music can touch your soul, and lift your spirits, if you just let the music fill you". Chelsie is quickly becoming our most popular DJ on the team.
---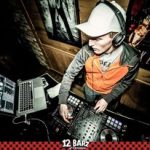 Steven Tease – Nightclub and bar residencies, corporate events, or weddings, he has done it all! Regardless of the atmosphere, there's nothing like finding the right fit for the crowd. DJing country bars is where it all started for Stephen, but it evolved into so much more. He has a passion for all genres, but country and classic rock still hold a special spot in his heart.